Updated at 1247 on Oct 11, 2011
On the calm morning of the seventh of October, after the pleasantly hectic days of Dasara, Prasanthi witnessed a soothing performance by youth from United Kingdom who have been part of the Annual Grama Seva ever since its inception. The programme entitled Sai Harmony started at 0800hrs with Vedic recital. At 0815, the youth sang the stotram, "Brahmanandam Parama Sukatam...". This was followed by a melodius song by Ms. Charlotte who then went on to play a Bhajan Medley in the Accordion and a Sitar rendition by Ms. Rupinder accompanied by Sri Manjeet on the Tabla.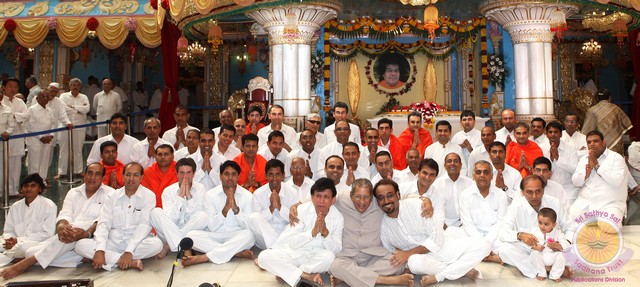 The instrumentals was followed by group songs. Starting with "Aum Gam Ganapathaye", the group went on to sing "Krishnam Vande...", "Sathya Sai Janani", "Chitananda Roopam", "Sathya Swaroopa", "Lingashtakam" and "Nacho". Sri Kapil on the Harmonium and Sri. Rooshi on the Keyboard provided able backdrop to the vocals.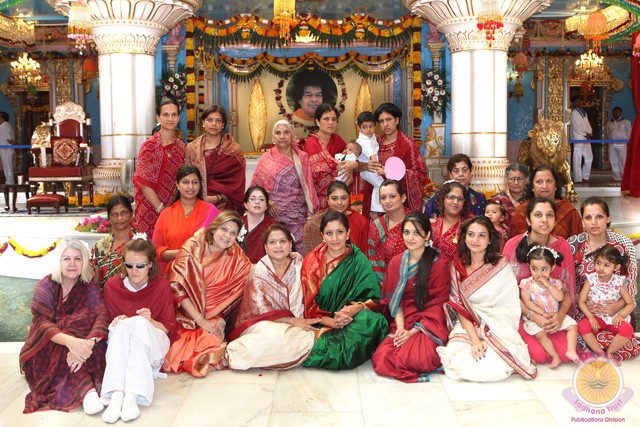 The songs were followed by Bhajans and Prasadam was distributed to all. Arati was offered at 0930hrs.